​STAAD.Pro is one of the most widely used structural analysis and design software products worldwide. It can make use of various forms of analysis from the traditional static analysis to more recent analysis methods like p-delta analysis, geometric non-linear analysis, Pushover analysis (Static-Non Linear Analysis) or a buckling analysis. It can also make use of various forms of dynamic analysis methods from time history analysis to response spectrum analysis. The response spectrum analysis feature is supported for both user defined spectra as well as a number of international code specified spectra.​
Additionally, STAAD.Pro is interoperable with applications such as RAM Connection, AutoPIPE, SACS and many more engineering design and analysis applications to further improve collaboration between the different disciplines involved in a project. STAAD can be used for analysis and design of all types of structural projects from plants, buildings, and bridges to towers, tunnels, metro stations, water/wastewater treatment plants and more.
Join this session to:
Learn about Joint Checks - Week beam Strong column

​

Get acquainted with Shear wall with

boundary

elements

​

Learn about Beam detailing as per Column Size

​

Know more about Gravity Column design and detailing.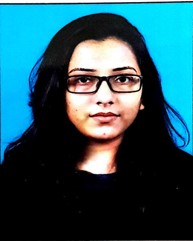 Priyanka Pal
Product Sales Engineer
Virtuosity, a Bentley Company
Priyanka is an experienced professional helping engineers and consultants to adopt and incorporate right structural solutions in their projects. She has been working in Bentley Systems (Virtuosity) for the past one year.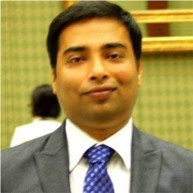 Biswatosh Purkayastha
Senior Structural Engineer
Virtuosity, A Bentley Company
Senior Structural Engineer and Registered Chartered Engineer, IEI having 16 years of industry experience in various Civil Engineering projects and related field .
Before joining Bentley Systems, where he gathered rich experience in structural engineering, he was engaged with live industrial projects in the companies like DS Group , GAMMON India, Simplex Infrastructures Ltd.
Biswatosh Purkayastha, completed his B.Tech from Nation Institute of Technology (NIT Silchar) in 2003 and then joined Simplex Infrastructure as a Graduate Engineering Trainee in for the designing of Humidification Plant Room for a textile complex in Gujrat, India. Afterward he joined Gammon India Ltd. And worked on designing and project management on the construction of 275 m tall RCC Chimney along with Cooling Tower (NDCT). In 2007 he joined Bentley, where he further grew his proficiency on various FEA products like Staad.pro, Staad Foundation, RAM Structural System and RAM Concept. He has been delivering advanced on-site training, Technical Support, Seminar and Webinars on various structural solutions on the complex challenges in high rise buildings, industrial and steel building structures based on the International design codes like ACI, AISC, API and so on