Available OnDemand
In previous SYNCHRO webinars, we have broken down the advantages of having a reliant 4D workflow for your horizontal projects.
In this webinar, SYNCHRO experts will focus on the common industry challenges that heavy civil projects face, and how adopting a digital solution like SYNCHRO 4D can help infrastructure teams overcome potential roadblocks.
In this webinar, you will learn:
Interoperability of 3D models

Aligning construction equipment within 4D simulations

Earthwork calculations

Project budgeting

Planned Vs actual progress tracking

Communication between field and office

Creating plan sets

Power BI dashboard exports

High-end rendering with

LumenRT

omniverse




Examples of successful SYNCHRO 4D adoption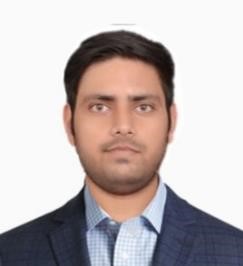 Prateek Singh
Product Sales Engineer
Virtuosity, A Bentley Company
Prateek is a Sales Professional with an evinced history of working in the BIM/VDC industry close to 3 years. ​
As a Product Sales Engineer at Bentley's Virtuosity, he helps professionals across India to simplify their BIM & Digital construction approach and improve their Project management workflows by providing best practices.
Anik Mal
Product Success Manager
Virtuosity, A Bentley Company
Anik started his career at Bentley Systems. He specializes in multiple Bentley solutions like SYNCHRO 4D, and GenerativeComponents. Presently as Product Success Manager at Virtuosity, Anik helps global users to progress steadily with their enabled projects by providing hands-on training, suggesting appropriate workflows, and best practices.
Besides this, he actively engages in creating knowledge resources, tutorials, and creative works with computational design workflows.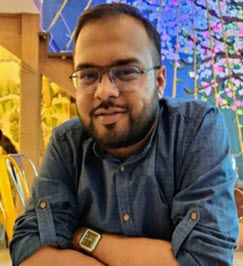 Tathagata Saha
User Success Manager
Virtuosity, A Bentley Company
Tathagata is a Civil Engineering graduate with a Master's in Global BIM Management from Zigurat Institute of Technology. Previously he worked as a Structural Engineer before joining Bentley's Building Team. He specializes in Bentley solutions like SYNCHRO 4D, OpenBuildings Designer, and Generative Components. ​
Presently, Tathagata helps global users adopt and embrace BIM workflows using Bentley's repertoire of products.