As building structures get more intricate and taller over time, the effective modeling of their components has become paramount in ensuring safety and serviceability targets. Diaphragms are a vital component of a building structure against any lateral loads like earthquakes and wind. The understanding and proper modelling of diaphragms is imperative to ensure the right analysis leading to a robust design.
Join our structural experts and gain insight on the effective scope of modeling, ideation, and behavior of different types of diaphragms implemented in STAAD.Pro and RAM Structural System.
The webinar will cover these topics:
Concept of Diaphragms and their importance
Types of Diaphragms
Scope of diaphragms in STAAD.Pro and RAM Structural System
Proper modeling of Diaphragms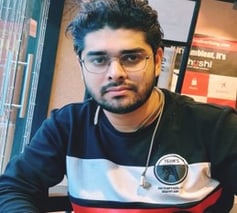 Rajarshi Chakraborty
Product Sales Engineer
Virtuosity, a Bentley Company
Rajarshi is a civil engineer with more than 10 years of industry experience across different domains and industries. He has worked with C-Level executives like CEO's, CTO's and CMO's across the globe actively helping them identify the right technology and growth strategies to add value to their business. As a Product Sales Engineer at Bentley's Virtuosity, he helps professionals across the Indian subcontinent solve their complex structural engineering problems as well as improve their overall analysis and design workflows by providing the best in class infrastructure practices.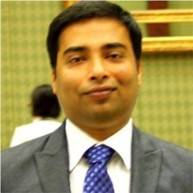 Biswatosh Purkayastha
Senior Structural Engineer
Virtuosity, a Bentley Company
Senior Structural Engineer and Registered Chartered Engineer, IEI having 18 years of industry experience in various Civil Engineering projects and related field .​ Biswatosh Purkayastha did his engineering from Nation Institute of Technology (NIT Silchar) and before joining Bentley Systems, he gathered rich experience in structural engineering where he was engaged with live industrial projects in power plants, textile plants, and flexible laminate plants.​ In 2007 he joined Bentley, where he further grew his proficiency on various FEA products like STAAD.Pro, STAAD Foundation Advanced, RAM Structural System and RAM Concept. He has been delivering advanced on-site training, technical support, seminars, and webinars on various structural solutions for the complex challenges in high rise buildings, industrial, and steel building structures based on the International design codes like ACI, AISC, API and so on.