Let's design together! Join our live webinar where we will walk you through the steps of a digital integrated road design project, using OpenRoads Designer.

Keeping your design up-to-date and integrating it with other disciplines are key challenges on every road infrastructure project.
Many engineers are searching for a reliable solution to improve collaboration, communication, and automation between the different disciplines so they can reduce delays and at the end of the day increase profits. This is exactly what OpenRoads Designer is all about. ​

Find out how OpenRoads Designer enables you to make better decisions with integrated designs and dynamic change management from model to drawings.
The webinar will cover these topics:
Design automation to speed up repetitive design task ( Corridor modeling, civil cells)​
Changes synchronization among the existing models ( plan, profile, 3D model and drawings)​
Collaboration among the disciplines ​

Integration of discipline's models​
Clash detection​
Design review​

Visualization. Bring your project to life with LumenRT​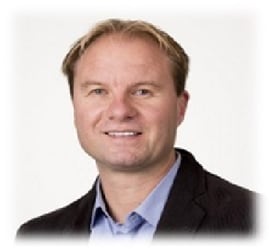 Ernst VanBaar
Program Manager
Bentley Systems
Ernst has been with Bentley Systems for a decade and is responsible for supporting top engineering companies. Ernst works from Bentley's Netherlands office with Northern Europe's biggest road / rail authorities and engineering companies. He helps them to solve their critical business issues, and make smarter decisions as they design, build and operate, improving the overall efficacy of project delivery. He regularly delivers training and consultancy for civil related subjects like the design of new interchanges (road), metro extensions, sub-surface (underground) utilities, and bridges.

Prior to joining Bentley, Ernst worked for a leading Dutch civil engineering software company, with one of Europe's leading civil software resellers specializing in IT & consultancy for the Civil and GIS markets. He also worked for a first-class Civil Engineering company in Amsterdam for 7 years.
He holds a Bachelor of Science degree in Landscape Architecture and Environment Management with the specialty, civil engineering. Ernst is also a founder member of User Digital Integrated Design User Group, www.u2did.com and likes to make change happen, delivering training and online sessions on weekly basis.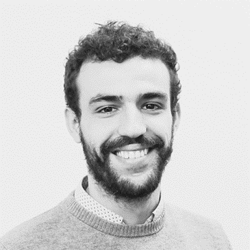 Sergio Cediel
Product Sales Engineer
Virtuosity, a Bentley Company
​
​
Sergio is a Civil Engineer with a Masters in Hydrology and Water Resources Management and 7 years of experience in infrastructure projects.​
His involvement as a design engineer and project manager assistant in some of the most important international road and railway projects has given him the capacity to understand the design workflows within an infrastructure project throughout the different stages of design.​
As a product sales engineer at Bentley's Virtuosity Sergio helps companies and professionals of infrastructure design across EMEA to improve the quality of their projects through the digitalization of their workflows. ​