Available OnDemand
Road design workflows are changing, are you BIM ready? Reduce design time on the simplest to the most complex projects with an all-in-one application for detailed road design.
Learn how to use the powerful tools in OpenRoads Designer to quickly and accurately create 3D models that will meet BIM contract requirements. Simplify collaboration and reduce project risk by working with your data inside the DGN file. Join our industry experts Rohith M and Sri Rama Krishna and see for yourself the advantages of 3D modeling and BIM for road design.
In this webinar, you will learn:
How to build a better modelling strategy for smooth handling of data

​

How to use of feature definitions, template drop intervals, key stations

​

How and when to apply corridor clipping & target aliasing

​

The Impact of modifying stroking value

​

Purpose of secondary alignment

​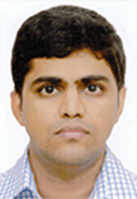 Sri Rama Krishna
Product Sales Engineer
Virtuosity, A Bentley Company
Sri Rama Krishna is an experienced professional with a demonstrated history of working in the CAE/CAD industry. He has total experience of close to 7 years, and currently, working in Bentley Systems India, as a Product Sales Engineer. Sri Rama Krishna started off his career as an Engineer in Bridge Consultancy Industry. As a Product Engineer at Bentley's Virtuosity, he helps professionals across India solve their complex Structural engineering problems and improve their analysis and design workflows by providing best practices.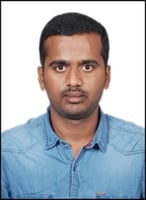 Rohith M
Consultant, Civil Engineering
Bentley Systems
Rohith M has 7 years of experience in the civil engineering industry. He has worked on highway projects across India & UK as a highway designer. Also, he has worked as trainer for Open Roads, OpenRail & MicroStation. His areas of expertise include 3-D Highway Design, 3-D Modelling, Geometric Design, Cross Section Design, Right of Way Design, Training and Support. Rohith joined Bentley systems in January 2021 and is currently a consultant responsible for creating 3D models for US DOT's. ​