Available Ondemand



Learn how OpenRail Designer provides an integrated solution to design, model, and document Metro Rail projects. OpenRail Designer allows you to design geometry along with yard design with turnouts through federated data environment. From the simplest to the most complex projects in the world, OpenRail Designer provides the tools you need.​​
Join our product experts Sri Rama Krishna​ and Dhruv Mahajan​​ for a live webinar and learn how Bentley's OpenRail Designer can help you reduce risk and streamline design on your next metro rail project.
In this webinar, we will showcase:
The complete project workflow starting from utilizing the survey data for geometric design.​
How to design horizontal alignment and vertical profile using the geometry tools.​
How to use and edit the geometric design standards.​
How to effectively create rail sidings using the turnouts.​
How to adapt to design changes by integrating your design intent into a dynamic design model​.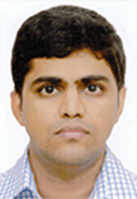 Sri Rama Krishna
Product Sales Engineer
Virtuosity
Sri Rama Krishna is an experienced professional with a demonstrated history of working in the CAE/CAD industry. He has total experience of close to 7 years, and currently, working in Bentley Systems India, as a Product Sales Engineer. Sri Rama Krishna started off his career as an Engineer in Bridge Consultancy Industry. As a Product Engineer at Bentley's Virtuosity, he helps professionals across India solve their complex Structural engineering problems and improve their analysis and design workflows by providing best practices.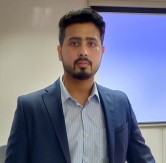 Dhruv Mahajan
Consultant, Civil User Success
Bentley Systems
Dhruv Mahajan began his career as a project engineer at Bangalore Metro and other Projects. Through the five years of experience, he progressed towards his present role as a Consultant at Bentley Systems where he is responsible for delivering trainings and projects on OpenRoads Designer, OpenRail Designer & MicroStation. He is accredited as MicroStation Professional and OpenRoads Civil user. He has worked in the sector for over three years as a trainer.​