RCDC handles design of concrete structures post analysis. In this webinar, you'll hear about work-flow and special features of design of RC Columns and RC Foundations conforming to AS 3600 (2018).
The webinar will cover these topics:
How to import analysis data into RCDC
Learn about important Design Parameters
Design and editing of Columns and Foundations
Generating calculation reports, drawings, and other reports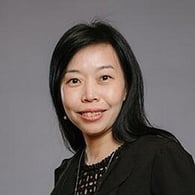 Teresia Suryasindhu
Structural Product Consultant
Virtuosity, a Bentley Company
With experience in both local and international projects, Teresia has managed the design, construction, and project management for offshore, oil and gas and FPSO industries. She also has an extensive background in building, warehouse, plant and topside projects. ​Being a regional Product Specialist with Bentley Systems and Virtuosity, she advises organizations on adopting the right technology according to the industry requirement and helps users achieving optimum results with an improved workflow.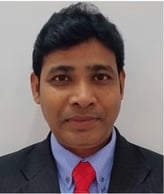 Swarup Mondal
Sr. Manager, Business Development
Virtuosity, a Bentley Company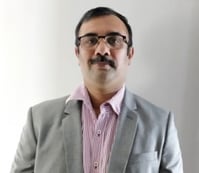 Vishwas Date
Principal Product Manager, Structural
Bentley Systems
Swarup is a civil engineer with more than 20 years of experience in AEC industry providing technology solutions for advancing infrastructure in S.E.A. He advises enterprises for adoption of the latest analysis, design, construction & project management solution for building and infrastructure projects. In his current role as Sr. Manager, Business Development at Bentley's Virtuosity, he works closely with infrastructure professionals to achieve significant digital advancements by improving structural workflows and enhancing the functional performance and delivery processes utilizing Bentley's integrated Structural solution.
Vishwas Date graduated in civil engineering from VJTI (Mumbai) and did post-Graduation in Structural engineering from IIT, Powai. During his career in various consultancy companies, he worked on various complex and challenging projects. He started his own firm doing Structural Consultancy after a few years of experience. Parallel to structural engineering, he was leading the team (S-Cube Futurtech Pvt. Ltd) for development of software products for structural engineering handling design and detailing. He joined Bentley in 2017 through the acquisition of S-cube. He has presented at several industry forums sharing his expertise on several structural projects and software development. He has contributed to discussions and adoption of new codes and technology. He is passionate about use of technology in engineering design to provide safe and sustainable structures for mankind. In personal life, he is passionate reader, listens to music (Indian classical and Film) and likes to travel to places with natural beauty. He is also engaged with social work related to environment and children.
.