In seismic and wind events, some damage to the structural framing is expected to occur. The Yield-Link brace connection in RAM Structural System provides unique advantages in the performance, construction, and resilience of your structure. The Yield-Link brace connection provides an economical alternative to buckling-restrained braced frames. Learn how the Yield-Link brace connection can be quickly and comprehensively modeled, analyzed, designed and detailed in the RAM Structural System.​
Bentley Distinguished Engineer, Allen Adams, will be joined by Tim Ellis and Mary Nunneley of Simpson Strong-Tie to discuss the new Yield-Link brace connection, developed by Simpson Strong-Tie, and how it can be used to provide safe, economical, and resilient structures.
​In this webinar, we will showcase:
Economy of design using the Yield-Link brace connection

How the Yield-Link brace connection acts as a fuse to protect braces from damage during extreme seismic and wind events

Minimizing downtime and repair costs after major events

How to simplify the design process while still producing safe and economical design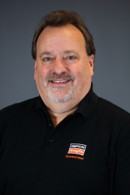 Tim Ellis, PMP
Business Development Manager - Commercial Steel
Simpson Strong-Tie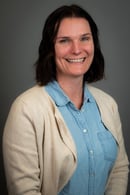 Mary Nunneley
R&D Engineer
Simpson Strong-Tie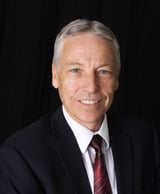 Allen Adams
Bentley Distinguished Engineer
Bentley Systems, Inc.
Construction Professional, Product Management Professional (PMP) and Business Development Professional with over 40 years in the construction industry. Prior to joining Simpson in 2001, Tim owned a construction company in Malibu, CA that specialized in complex hillside construction and large, complex supporting structures for major motion pictures. Tim also lived in Japan after the Great Hanshin Earthquake for three years and taught North American construction methods to Japanese builders while exporting housing and seismic engineering services to the Japanese markets. That is where Tim found his passion for developing building systems and components to better the performance of structures during and after natural disasters. Tim has lead innovation and product development teams for Simpson Strong-Tie for 17 years that involved a systems approach to better building performance on some of the most complex product lines in Simpson's portfolio. Tim is the holder of two patents in resilient components for the structural steel industry. Tim is passionate about animal rescue and was a lead volunteer at Los Angeles County Animal Care and Control and is a member of the US Humane Society Animal Rescue Volunteer (ARV) team. Studied physics and astronomy at University of Louisville. Speaks Japanese.
Mary Nunneley, P.E. has over 10 years of experience in the structural steel industry. After graduating from Cal Poly San Luis Obispo with a B.S. in Architectural Engineering, she started her career at Peoples Associates Structural Engineers designing and managing the construction for a steel framed data center campus. At her second job, ConXtech, Mary would liaise between the R&D, design, sales, fabrication, and construction operation departments to optimize solutions involving their proprietary Special Moment Frame connections. Currently Mary is a R&D Engineer at Simpson Strong-Tie responsible for developing various products for the building industry including the new Yield-Link brace connection (YLBC).
Allen Adams, P.E., S.E. is a Bentley Distinguished Engineer, Chief Structural Engineer, and Senior Product Manager of the RAM Structural System software. He has over 30 years of structural engineering experience, including 11 years at a design firm. He has been the lead structural engineer with RAM since its inception in 1988. He is a member of several technical committees, including AISC Committee on Specifications. He holds Bachelor and Master degrees in Civil Engineering from Brigham Young University.