STAAD's powerful analysis capabilities allow users to perform analysis on any structure exposed to static, dynamic, wind, earthquake, thermal, and moving loads. Solve the most complex design and analysis problems faster than ever before with STAAD.Pro CONNECT Edition. Leverage integrated structural modeling, analysis, design, drafting, foundation, connection and detailing software applications that can solve your interoperability challenges for you.
The application also includes a broad array of international design codes. Complete your PEB Steel Structure on time and budget! If you are ready to rise above the rest with STAAD, join us for this webinar.
The webinar will cover these topics:
Modelling the PEB industrial shed with a tapered section

Applying different loads on the industrial shed.

Modelling and analyzing the Tension Only bracings

Performing P-Delta Analysis

Designing the Tapered Section

Connection design of PEB sections in

RAM Connection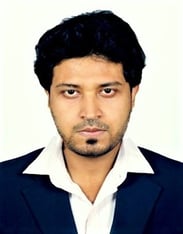 Rajdeep Chatterjee
Product Sales Engineer
Virtuosity, a Bentley Company
B.Tech in Civil Engineering with a demonstrated history of working in High rise Building Projects, Bridge & Water Treatment Plant Projects across India.
Providing Structural Solutions across India for facilitating Structural Design & Analysis work. Equipped with comprehensive knowledge about Civil & Structural Product Consultation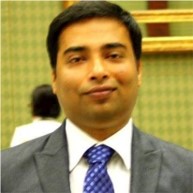 Biswatosh Purkayastha
Senior Structural Engineer, Bentley Systems
Senior Structural Engineer and Registered Chartered Engineer, IEI having 18 years of industry experience in various Civil Engineering projects and related field .
Biswatosh Purkayastha, completed his B.Tech from Nation Institute of Technology (NIT Silchar) and before joining Bentley Systems, he gathered rich experience in structural engineering where he was engaged with live industrial projects in Power Plant, Textile plant in the companies like DS Group , GAMMON India, Simplex Infrastructures Ltd.
In 2007 he joined Bentley, where he further grew his proficiency on various FEA products like STAAD.pro, STAAD Foundation, RAM Structural System and RAM Concept. He has been delivering advanced on-site training, Technical Support, Seminar and Webinars on various structural solutions on the complex challenges in high rise buildings, industrial and steel building structures based on the International design codes like ACI, AISC, API and so on