Aailable OnDemand
Learn why OpenRoads has everything you need to take your road infrastructure projects from conceptual design to detail modeling. As a civil engineer do you waste valuable time re-working the conceptual design before you can start detailed design? Are you frustrated by inconsistent data and time-consuming file conversions ?
See how OpenRoads can save you valuable design time. Learn how to use OpenRoads ConceptStation data files and models directly in OpenRoads Designer to jumpstart your detailed design workflows. ​
In this webinar, you will learn:
The complete project workflow starting from utilizing the survey data to the generation of project deliverables. ​

How detail modeling can be done more efficiently without data conversion or re-work. ​

How to maintain design information consistency and re-use information for a more streamlined design process. ​​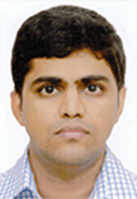 Sri Rama Krishna
Product Sales Engineer
Virtuosity, A Bentley Company
Sri Rama Krishna is an experienced professional with a demonstrated history of working in the CAE/CAD industry. He has total experience of close to 7 years, and currently, working in Bentley Systems India, as a Product Sales Engineer. Sri Rama Krishna started off his career as an Engineer in Bridge Consultancy Industry. As a Product Engineer at Bentley's Virtuosity, he helps professionals across India solve their complex Structural engineering problems and improve their analysis and design workflows by providing best practices.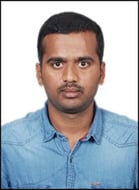 Rohith M
Consultant, Civil Engineering
Bentley Systems
Rohith M has 7 years of experience in the civil engineering industry. He has worked on highway projects across India & UK as a highway designer. Also, he has worked as trainer for Open Roads, OpenRail & MicroStation. His areas of expertise include 3-D Highway Design, 3-D Modelling, Geometric Design, Cross Section Design, Right of Way Design, Training and Support. Rohith joined Bentley systems in January 2021 and is currently a consultant responsible for creating 3D models for US DOT's. ​