Save time by working smarter. PLAXIS users are consistently saving hours with PLAXIS' intuitive workflow, straightforward model set-up, automeshing, and extensive import capabilities. With the new PLAXIS practitioners' licenses you can start using PLAXIS 2D and PLAXIS 3D - affordable, hassle-free and with expert assistance!

Join this webinar to discover how you can speed up your design cycle, boost productivity, increase revenue, and improve the decisions that need to be made at each stage of Finite Element Design of geotechnical projects.

Virtuosity, a Bentley Company, offers Virtuoso Subscriptions for Bentley's geotechnical FEA solutions: PLAXIS 2D and 2D WorkSuite, PLAXIS 3D and 3D WorkSuite. Virtuosity provides practitioner licenses at an affordable price and 12-months of additional expert service, training, advice, and mentoring to help you deliver successful projects faster and reduce your learning curve.
In this webinar, you will learn about:
Virtuosity, the benefits of Practitioner Licenses, and Expert Services
PLAXIS, live demonstration of the integrated geotechnical solution which will showcase one single model to analyse settlement, stability, consolidation, flow, dynamics, etc.
Benefits, results, and how to get started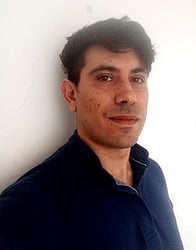 Andrea Rosato
MSc. BEng
Product Sales Engineer
Andrea Rosato holds a Master's degree in Civil-Hydraulic Engineering with a Bachelor's degree in Civil Engineering, with a diploma in Surveying and Construction Management.
He has worked in higher education, scientific research as well as marketing and sales. Andrea has experience supporting engineers in China, Italy, England and beyond.
Andrea enjoys helping engineering professionals achieve their objectives and overcome technical challenges. When it comes to solving complex geotechnical problems with finite element methods or limited equilibrium methods, he starts by understanding the issues and project requirements, so that he can work with them to find the optimal solution.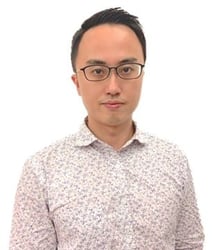 Xing-Cheng Lin
MSc. Geotechnical
Manager, User Success, Geotechnical
Xing-Cheng, is a User Success Manager in promoting the application of geotechnical solution(s) at different stages throughout the life-cycle of geotechnical projects.
Through the 10 years of service in Plaxis, he had been involved in technical support and expert service that helped the clients in validating and thus obtaining cost-effective designs while fulfilling the serviceability requirements by authority, through numerical impact assessment; his service in geotechnical forensic modelling resolved disputes amongst parties, and dismissed undue liability for the client, by close replay of geotechnical behavior that was in line with field observation.
He was also a trainer from Plaxis Academy promoting the knowledge of FEM in geotechnical engineering in the Asia-pacific region.