Land-scarce countries are facing challenge of accommodating a growing population and its need for living space, while developing countries are curbing the urban sprawl as a result of the haphazard growth of cities. Ideally, the infrastructures should, to a large extent, be mounted onto the existing urban fabric to enhance the integration of social and economic values of a city. In this regard, underground development provides means to accommodate essential services of bulk storage, utilities, transportation etc., with minimum disruption to the surface. Underground development is in line with the principle of Sustainable Development, that is embraced globally by decision makers and urban planners, for instance the idea of "Underground Urbanism" had long been advocated and was pioneered by the Nordic countries.

Underground construction involves more than just the excavation work. Cost and environmental impact should also be taken into consideration. Cost-wise, although it takes a lot more to excavate one level down than you would to build one story up, the benefits still outweigh such costs from the perspective of city planning and land-use optimization. Nevertheless, the uncertainty involved in the underground construction remains unaddressed, in particular the non-linear behaviors of geomaterial and its response to the loss of equilibrium caused by the removal of in-situ soil and dewatering, which is beyond what a traditional analytical method could interpret.
In this webinar, we will showcase:
The simulation of bottom-up excavation adopting the ground-anchor and parallel strutting scheme, for the construction of an underground metro station;
Briefly touch on the modelling of excavation in Plaxis 2D and Plaxis 3D, as well as the drainage behaviors, dewatering etc.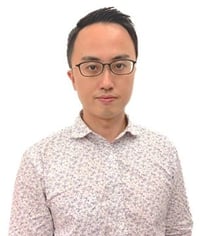 Xing-Cheng Lin
MSc. Geotechnical
Manager, User Success, Geotechnical
Xing-Cheng, is a User Success Manager in promoting the application of geotechnical solution(s) at different stages throughout the life-cycle of geotechnical projects.

Through the 10 years of service in Plaxis, he had been involved in technical support and expert service that helped the clients in validating and thus obtaining cost-effective designs while fulfilling the serviceability requirements by authority, through numerical impact assessment; his service in geotechnical forensic modelling resolved disputes amongst parties, and dismissed undue liability for the client, by close replay of geotechnical behavior that was in line with field observation.

He was also a trainer from Plaxis Academy promoting the knowledge of FEM in geotechnical engineering in the Asia-pacific region.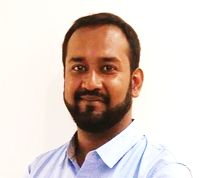 Siddhartha Pathak
Product Sales Engineer
Siddhartha is an experienced professional with a demonstrated history of working in the CAE/CAD industry. He has total experience of close to 7 years, and currently, working in Bentley Systems India, as Product Sales Engineer. Siddhartha started off his career as a CAD Engineer in an industry leading professional training service provider. As a Product Engineer at Bentley's Virtuosity, he helps professionals across India solve their complex Geotechnical and Structural engineering problems and improve their analysis and design workflows by providing best practices.