In the offshore industry, the term "engineering" encompasses preliminary engineering through detailed engineering inclusive of pre-service and in-service analyses. The history of the oil and gas industry indicates an influx of mature oilfields which has lead to a greater number of assets in modern day that require maintenance and engineering beyond their design life. Dealing with the aged assets, the industry requires three major spreads in analyses domain, e.g.,
Asset Life Extension Study [ALES]
Asset fit-for-purpose or Integrity assessment
Asset abandonment or decommissioning
While the ALES may mainly need in-service assessment on the structures 'as-is' condition, the integrity or fit-for-purpose assessment needs more detailed analyses beyond the stretch or normal elastic domain.
In the context of the oil and gas industry, decommissioning essentially means dismantling, removal and disposal of the structure forming part of those assets and their associated infrastructure, along with plugging and abandoning the underlying wells and restoring the sites. The engineering is required for three basic execution steps involved, e.g.,
Reverse Engineering – essentially module installation process in reverse
Lift – removal of complete module by single lift
Demolition – or asset dismantling in-situ adhering to rigorous environmental & safety regulation
Over the years Bentley SACS has become one of the most trusted, single suite of software to deal with all ranges of critical issues related to asset integrity, life extension and decommissioning. Engineers and managers are making important design and inspection/maintenance and optimization decisions based on the accurate stress analyses results produced by SACS.

Join offshore engineering experts, Kaushik Mukherjee and Nurfaiza Mat, to learn how you can save time with SACS decommissioning tool.
In this webinar, we will:
Share decommissioning market outlook
Discuss typical workflow of a decommissioning project
Showcase the SACS decommissioning tool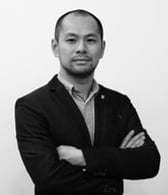 Minh Phan
Product Consultant
Minh started off his career as an Offshore Structural Engineer in an industry leading engineering firm. With 12 years working in oil and gas industry, he gained a wide spectrum of experience including structural detailed design of offshore platforms, FPSO topsides and subsea flowline installation engineering. He also provided fabrication supervision and was responsible for various offshore operations such as transportation, structures installation, FPSO mooring installation and hook-up.
As a Product Consultant at Bentley's Virtuosity, Minh helps professionals across SEA & India solve their complex offshore engineering problems and improve their analysis and design workflows.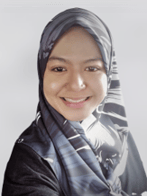 Nurfaiza Mat
Application Engineer - Offshore, Engineering Simulation
Nurfaiza began her career as a Road and Bridge Engineer for 2 years where she upskilled herself in STAAD.Pro. Then she joined Oil & Gas industry as a Civil & Structural Engineer for 5 years where she grew proficient in SACS. Joining Bentley in 2016 as an Application Engineer, she has been providing technical support, on-site and virtual training, site coaching and configuration services as well as delivering seminars for offshore and structural events in South East Asia and ANZ regions.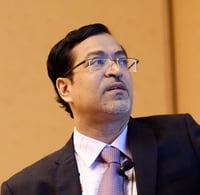 Kaushik Mukherjee
Manager, User Success
Kaushik is an expert in the field of Civil Engineering, Structural Integrity, Geotechnical and Offshore. He has a rich experience of working in various eminent organizations and before joining in Bentley he worked in PETRONAS, Malaysia, McDermott Asia Pacific, Singapore, Lloyd's Register EMEA, UK, to name a few. He has over 15 publications in international conferences and journals. He is also Involved as member in several international Technical Committees of repute, affiliations, academic institution and Standard Development. He is enterprising, quick-learner, agile and multi-tasking.
As a User Success Manager at Bentley's Virtuosity, Kaushik helps professionals across SEA & India solve their offshore engineering related problems in Structural, Geotechnical & Integrity and improve their analysis and design experience.