OpenPlant™ PID is an easy-to-use, data-driven application for the rapid production of P&IDs. You can capture and reuse information in an open format. OpenPlant PID reduces the time required to create these critical documents and enables the sharing of all process information across the lifecycle of the asset. It allows you to generate P&IDs with components verified against valid piping specifications. Computational drafting routines are used to speed drawing generation. Task-based navigation and other advanced user interface features make the system easy to learn and use.


In this webinar, we will cover:
Overview of OpenPlant PID
OpenPlant PID v8i & CONNECT Edition
Synching to project Digital Twin
OpenPlant PID in action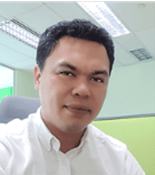 Alvin Losala
Consultant- Plant Engineering


Virtuosity, a Bentley Company
Alvin Losala began his career as a Design Engineer at an engineering firm in Cebu, Philippines. In 2011, he moved to Singapore and has worked in Engineering and construction firms as Piping Engineer/Designer for Offshore/Onshore and Marine projects. Joining Bentley in 2019 as Plant Design Consultant, he has been providing consulting and on-site coaching and configuration services. Alvin is motivated by getting users to a level of confidence where they can be self-sustaining of their Bentley Plant Design Applications.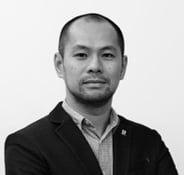 Minh Pham
Products Sales Engineer


Virtuosity, a Bentley Company
Minh started off his career as an Offshore Structural Engineer in an industry-leading engineering firm. With 12 years working in oil and gas industry, he gained a wide spectrum of experience including structural detailed design of offshore platforms, FPSO topsides and subsea flow line installation engineering. He also involved in fabrication supervision and was responsible for various offshore operations such as transportation, structures installation, FPSO mooring installation and hook-up. As a Product Consultant at Bentley's Virtuosity, Minh helps professionals across SEA & India solve their complex offshore engineering problems and improve their analysis and design workflows.