Monopiles are typically the preferred foundation option for offshore wind turbine support structures in shallow coastal waters. Current design procedures for monopile foundations, routinely employing a simplified analysis known as the 'p-y' method, were originally devised for slender piles employed in offshore oil & gas industry. There is evidence highlighting the shortcomings of the method when being extended to offshore wind turbine monopiles that typically come with larger diameter and lower length-over-diameter ratio.
PLAXIS Monopile Designer was the first commercial application based on PISA design concept. With novel design methodology, significant reduction in pile length can be achieved, according to experts. The robust and theoretically sound computational procedures are now encapsulated in a logical and easy-to-use shell.
With the new SACS-PLAXIS Monopile Designer interoperability, soil reactions obtained from PLAXIS Monopile Designer (via a full 3D numerical approach, or rule-based approach PISA design method) can be converted into a Pile Input file, for direct use in SACS
​In this webinar, we will showcase:
Rule-based design workflow

Numerical-based design workflow in conjunction with PLAXIS 3D

Exporting nonlinear soil reactions for further analysis in SACS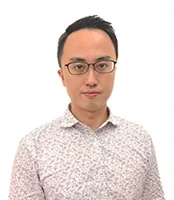 Xing-Cheng Lin
Manager, User Success
Virtuosity, a Bentley Company
Xing-Cheng, is a User Success Manager in promoting the application of geotechnical solution(s) at different stages throughout the life-cycle of geotechnical projects.

Through the 10 years of service in PLAXIS, he had been involved in technical support and expert service that helped the clients in validating and thus obtaining cost-effective designs while fulfilling the serviceability requirements by authority, through numerical impact assessment.

He was also a trainer from PLAXIS Academy promoting the knowledge of FEM in geotechnical engineering in the Asia-pacific region.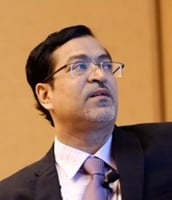 Kaushik Mukherjee
Manager, User Success
Virtuosity, a Bentley Company
Kaushik is an expert in the field of Civil Engineering, Structural Integrity, Geotechnical and Offshore. He has experience working in various eminent organizations and before joining Bentley. He has previously worked in PETRONAS, Malaysia, McDermott Asia Pacific, Singapore, and Lloyd's Register EMEA, UK. Kaushik has over 15 publications in international conferences and journals. He is also a member of several international Technical Committees of repute, affiliations, academic institution and standard development. As a User Success Manager at Bentley's Virtuosity, Kaushik helps professionals across SEA & India solve their offshore engineering related problems in Structural, Geotechnical & Integrity and improve their analysis and design experience.
​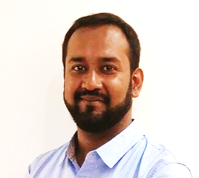 Siddhartha Pathak
Product Sales Engineer
Virtuosity, a Bentley Company
Siddhartha is an experienced professional with a demonstrated history of working in the CAE/CAD industry. He has total experience of close to 8 years, and currently, working in Bentley Systems India, as Product Sales Engineer. Siddhartha started off his career as a CAD Engineer in an industry leading professional training service provider. As a Product Engineer at Bentley's Virtuosity, he helps professionals across India solve their complex Geotechnical and Structural engineering problems and improve their analysis and design workflows by providing best practices.
​
​