Join Horus' industry experts and the Reality Modeling team as they present a 3D city model of Groningen. With ContextCapture, Horus generated a 3D reality model using image survey taken with an integrated system of high-resolution cameras with Trimble MX products.
The presenters will discuss the advantages of image-only mobile mapping systems for urban surveys and town planning projects. They will share their experiences with ContextCapture and how Horus solutions are delivering customers value through Digital Twins.
The webinar will cover these topics:
Use Case: ContextCapture and Horus High-Resolution Imagery in the city of Groningen
How ContextCapture and Reality Modeling solutions can handle and process street-level imagery to create 3D models
How Horus is integrating 3D mapping solutions for mobile surveys and Reality Modeling
High-resolution imagery and Reality modeling for Digital Twins and SmartCities projects
How Virtuosity and Reality Modeling WorkSuite offers a quicker, more realistic, and more lightweight alternative for point cloud systems not accessible to everyone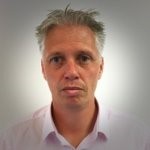 Bas Beukers
Marketing Director Horus View and Explore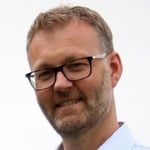 Dirk Aalbers
Sales Director Horus View and Explore
Marketing Director and responsible for the marketing strategy, build new business propositions, and set up business partnerships (like NVIDIA and T-Mobile). Bas is the founder of the multiple awarded VRiend concept and has more than 10 years of experience in concept development, setting up marketing strategies in various roles as the CEO of Yellowbird and being a partner of Thabasco, part of TBWA - a leading global ad agency group.
Graduated as Human Geographer with a master's in Geographical Information Systems, Dirk is the Horus domain expert in the mobile mapping industry. Dirk has an in-depth network at the C/D level of most of the largest mobile mapping players in the world. He started his career 20 years ago as a Geo-ICT consultant and never left the GIS mobile mapping industry. He worked in various roles as a project manager, business consultant, and account manager. Now Dirk is the Sales Director of Horus and oversees the sales operation, is responsible for the sales strategy, and oversees the Horus key accounts & partnerships.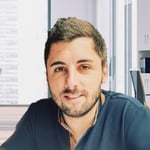 Filipe Pinto
Product Sales Engineer
Virtuosity, a Bentley Company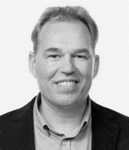 Marc Rietman
Application Engineer Utilities & Mapping
Bentley Systems
Graduated as a Surveyor Engineer, with a Master's Degree in Science and Geographic Information Systems, Filipe has been working for 13 years in Surveying, 3D Mapping & GIS widely with public organizations and AEC companies. He's been involved in the development of a wide range of projects, across Europe and Latin America. For the most diverse purposes involving the reality capture and modeling, analysis, management, and sharing of geospatial information.

Now, as a Sales Engineer at Virtuosity, a Bentley Company, he is responsible for promoting Reality Modeling solutions (Orbit 3DM, ContextCapture, OpenCities Planner, Pointools) all over Europe, Middle East, and Africa.
Marc brings many years of consultancy experience within the geospatial industry. At Bentley, he works as a pre-sales consultant across Bentley's geospatial, utilities, reality modelling, and asset management solutions. He is responsible for ANZ and various regions in South-East Asia. His responsibilities include pre-sales, auditing, scoping, implementing, and training of the users. In his role as a pre-sales consultant, he works closely with users and various internal stakeholders to achieve the best results for the user. Marc is based in Brisbane, Australia.