Available OnDemand
SYNCHRO is Bentleys Digital Twin for Construction and is the industry-leading 4D solution uniquely designed for Construction projects.
The solution is a construction project management system that enables the user to connect key information in one location. Project insights are available to make fast, real-time decisions to drive efficiencies and execute while remaining in control of time and budget.
The solution allows the user to create 4D, 5D, and 6D plans as well as move away from paper-based workflows.
In this webinar, you will learn:
Connecting resources, workflows, and the entire construction project team

Moving from Design focused models to Construction focused models

Model-based scheduling and simulation that enables 4D, 5D, and 6D planning

Site based progressing and inspections using a Mobile Device

Prateek Singh
Product Sales Engineer
Virtuosity, A Bentley Company
Prateek is a Sales Professional with an evinced history of working in the BIM/VDC industry close to 3 years. ​
As a Product Sales Engineer at Bentley's Virtuosity, he helps professionals across India to simplify their BIM & Digital construction approach and improve their Project management workflows by providing best practices.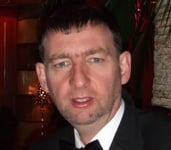 Steve Rice
Construction Solutions Engineer
Virtuosity, A Bentley Company
Steve Rice Joined Bentley in 2009 and has a global role in working with clients in order to better utilize Bentleys Construction Solutions. An engineering student by background, having extensive experience in industrial process plant design, fabrication, and construction. Steve has over 25 years in the construction industry, starting as a tradesman in the field. Has worked on numerous construction projects across a wide range of sectors including Petrochemical, Nuclear, Marine, and Power Station industry both in the UK and abroad. Steve has filled various roles throughout the project life cycle, ranging from craft-focused to project design/management.