This webinar was originally presented on May 16, 2022 through the American Society of Civil Engineers (ASCE).
This on-demand webinar illustrates the use of numerical design analysis tools in transportation-related projects as part of an interconnected geotechnical modelling workflow.
​In this webinar, we will showcase:
2D and 3D finite element (FE) analyses of a tunnel excavation and portal slope reinforcement process

Slope stability analysis at different locations along the road corridor

Interoperability with Leapfrog to analyze a geological model and demonstrate an integrated modeling workflow for quick, safe, and reliable numerical model construction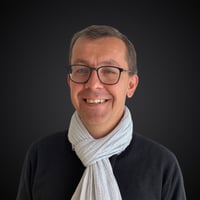 Richard Witasse
Principal Application Engineer
Bentley Systems, Inc.
Recognized as an expert in geotechnical analysis and engineering, Richard Witasse has more than 20 years of experience in working with geotechnical digital tools and geotechnical finite element analysis software. After starting his career as a software engineer in the field of finite element analysis software for reinforced concretes structures, Richard became an application engineer and worked for the global leaders in geotechnical analysis software. Richard joined PLAXIS in 2008 and has always worked since then on geotechnical consulting, customer success and training for the many users of the most popular digital solutions for geotechnical engineering and analysis. Since 2018 Richard Witasse is Principal Application Engineer with Bentley Systems.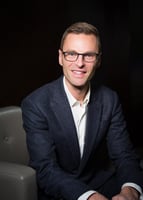 Curtis Kelln
Director of Research
GeoStudio, Seequent
Dr. Curtis Kelln is responsible for identifying and prioritizing research initiatives and features that enhance the solution capabilities of GeoStudio. Curtis has domain expertise in heat/mass transfer processes, static/dynamic stress-strain behavior, and strength reduction, limit equilibrium and stress-based stability methods. He is actively engaged in research, solver implementation, and customer success via support and training.