Structural WorkSuite provides a complete concrete building design solution – from importing a BIM model or modelling all concrete components from scratch, up to generating the deliverable drawing files. All are a part of an interconnected workflow. Using advanced concrete design modules like RCDC, STAAD Foundation Advanced and RAM Concept, we can not only design any type of concrete components used in a building structure, but also, we can easily generate customizable drawing files.
Complete your building projects on time and on budget with Structural WorkSuite
​In this webinar, we will showcase:
Introduction to BIM workflow for Concrete structure modelling and design

Design of Concrete elements

Generation of detailed drawings, BOQs, and BBS

Advanced analysis techniques including stage analysis
Surojit Ghosh
Senior Application Engineer
Virtuosity, a Bentley Company
Surojit Ghosh is a registered Professional Engineer with over 10 years of experience in the civil engineering industry. He graduated from Jadavpur University with a BE degree in Civil Engineering and is expertise in structural engineering field. He has been working in Bentley since 2010 and is associated with assisting and providing structural consultation and support to global clients in analyzing and designing various high-rise building, commercial and industrial structures (both steel and concrete) using various structural products like STAAD.Pro, STAAD Foundation, RCDC, RAM Concept and RAM SS conforming to wide range of international design codes (Indian, US, Euro, Australian). He is also an expert in various programming languages and created several useful addon tools for STAAD.Pro. His experience includes extensive design experience on high rise building and MRT station building.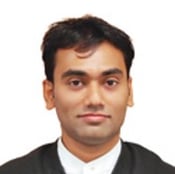 Rajarshi Chakraborty
Product Sales Engineer
Virtuosity, a Bentley Company
Rajarshi is a civil engineer with more than 10 years of industry experience across different domains and industries. He has worked with C-Level executives like CEO's,CTO's and CMO's across the globe actively helping them identifying the right technology and growth strategies to add value to their business and formulate the right strategy. As a Product Engineer at Bentley's Virtuosity, he helps professionals across the Indian subcontinent, solve their complex Structural engineering problems as well as improve their overall analysis and design workflows by providing the best in class infrastructure practices.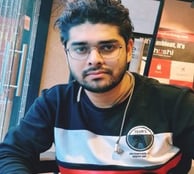 Swarup Mondal
Sr. Manager, Business Development (Structural Solution)
Virtuosity, a Bentley Company
Swarup is a civil engineer with more than 20 years of experience in AEC industry providing technology solutions for advancing infrastructure in S.E.A. He advises enterprises for adoption of the latest analysis, design, construction & project management solution for building and infrastructure projects. In his current role as Sr. Manager, Business Development at Bentley's Virtuosity, he works closely with infrastructure professionals to achieve significant digital advancements by improving structural workflows and enhancing the functional performance and delivery processes utilizing Bentley's integrated Structural solution.