Collaboration between different disciplines is fundamental to the success of your road infrastructure project.
With teams located in different parts of the world working on the same model, you need workflows that allow design errors to be identified, owned and resolved quickly, to keep projects on track and meet the planned delivery deadlines.​

OpenRoads Designer has specific tools for design change management. From routine changes as a result of your day to day design work to general reviews before the delivery of documentation to your client, OpenRoads has you covered.

Join our product expert Simon Pegg for a live webinar and see for yourself the how OpenRoads change management tools will save you time and money on your next project.
What you will learn:
How to quickly and easily identify design issues ( Clash detection)​

How to flag up a design issue and identify the owners​

How to follow up the lifecycle of the design review and set up the different status.​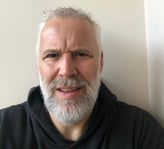 Simon Pegg
Senior Consultant and User Success Advocate,
Bentley Systems
Simon Pegg is a Senior Consultant and User Success Advocate. He has had a 25 year career at Bentley working in various groups, from Technical Support, Product Management, Training, Consultancy and Content Creation. He has detailed knowledge of Bentleys CONNECT Edition Civil Products, OpenRoads Design, OpenSite Designer and SubSurface Utilities, and how they fit in to BIM Modelling techniques and Digital Twins. Prior to joining Bentley, he worked as a design engineer in Consultancies and Local Authorities, after Graduating with a Degree in Civil Engineering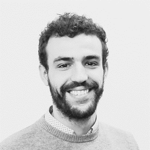 Sergio Cediel
Product Sales Engineer
Virtuosity, a Bentley Company
​
​
Sergio is a Civil Engineer with a Masters in Hydrology and Water Resources Management and 7 years of experience in infrastructure projects.​
His involvement as a design engineer and project manager assistant in some of the most important international road and railway projects has given him the capacity to understand the design workflows within an infrastructure project throughout the different stages of design.​
As a product sales engineer at Bentley's Virtuosity Sergio helps companies and professionals of infrastructure design across EMEA to improve the quality of their projects through the digitalization of their workflows. ​