The City of Scottsdale in Arizona is planning to expand it's municipal sanitary sewer infrastructure into subdivisions that currently lack public sewage systems. During the planning and budgeting phase, the city faced a number of challenges including uneven terrain and limited construction space.
Join Urmas Grossthal, PE, a Senior Civil Engineer for City of Scottsdale Capital Improvement Projects, as he demonstrates how Scottsdale used the Drainage & Utilities 3D Modeling Tools in OpenRoads Designer for the planning and design of the new sanitary sewer line extensions. Using a model based subsurface utility design helped them understand sewer line extension limits and the impact to surrounding areas with a trench analysis.
The webinar will cover these topics:
Empowering an informed decision-making process for accurate planning and more predictable budgeting.
Benefits of visualization in Google Earth for public coordination.
Integrating multiple file types of existing GIS data for 3D modeling.
Advantages of Scottsdale's 3D modeling approach for subsurface utility design over 2D CAD design.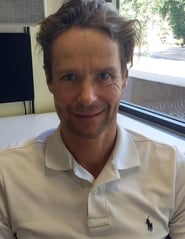 Urmas Grossthal, PE
Senior Civil Engineer
City of Scottsdale
Urmas Grossthal, PE is a Senior Civil Engineer for City of Scottsdale Capital Improvement Projects, with over 20 years of experience in the private sector and municipalities. After 15 years of working in a 2D CAD platform, Urmas has transitioned into Bentley OpenRoads Designer Connect Edition for an integrated 3D modeling workflow on Capital Improvement Projects. His experience of over 20 years of public infrastructure planning/design experience and in-depth 3D model-based design skills has been an asset to the City of Scottsdale. Urmas is also the Chair of the Arizona Bentley User Group.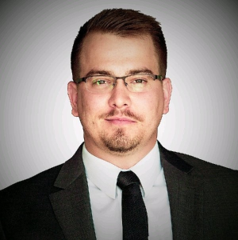 Kyle Reeder, PE
Digital Engineer
Virtuosity, a Bentley Company
10 years of experience as a Professional Engineer, Commercial UAS Pilot, and Extended Reality (XR) Designer. Kyle joined Bentley to talk with Engineers about the latest workflows for Civil Design. His Engineering career started in field operations/construction, he then moved to land development design, and soon after transportation/highway design. Adding the tools of advanced algorithms, coding, reality modeling, and immersive design to his career has helped win work for large firms like AECOM and WSP. He has also provided innovative ways for small-to-medium sized businesses to solve critical everyday problems so they can continue to sustain, capitalize on investments and grow business.