STAAD's advanced analysis capabilities allow users to perform analysis of the complex structures with various challenging loading and boundary conditions. Capture the actual structural behavior like second order, buckling, large displacement imperfections, and other geometric non-linear effects. Solve the most complex design and analysis problems faster than ever before with STAAD.Pro CONNECT Edition. Leverage the power of the advanced analysis capabilities like P-delta, geometric non-linear analysis, steady state analysis, and advanced cable analysis to simulate the real life response of complex structure arrangements.
If you are ready to rise above the rest with STAAD, Join us for this webinar.
​In this webinar, we will showcase:
P-delta Analysis and its implementation in STAAD

Advanced Buckling Analysis

Geometric Non-linear analysis

Advanced Cable Analysis

Steady State analysis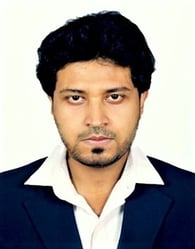 Rajdeep Chatterjee
Product Sales Engineer
Virtuosity, a Bentley Company
B.Tech in Civil Engineering with a demonstrated history of working in high-rise building projects, bridge and water treatment plant projects across India. Providing structural solutions across India for facilitating structural design and analysis work. Equipped with comprehensive knowledge about civil and structural product consultation.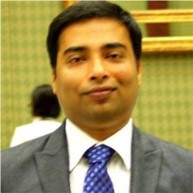 Biswatosh Purkayastha
Senior Structural Engineer
Virtuosity, a Bentley Company
Senior Structural Engineer and Registered Chartered Engineer, IEI having 18 years of industry experience in various Civil Engineering projects and related fields. Biswatosh Purkayastha, completed his B.Tech from Nation Institute of Technology (NIT Silchar) and before joining Bentley Systems, he gathered rich experience in structural engineering where he was engaged with live industrial projects in power plant, textile plant in the companies like DS Group , GAMMON India. In 2007 he joined Bentley, where he further grew his proficiency on various FEA products like STAAD.Pro, STAAD Foundation Advanced, RAM Structural System, and RAM Concept. He has been delivering advanced on-site training, technical support, seminars, and webinars on various structural solutions