As structures are getting more complex, foundation designing is becoming more challenging. Foundation is one of the most important part of any structure. That's why it is imperative that an engineer handles these tasks more efficiently ensuring structural safety and performance.
Bentley offers a comprehensive solution for the analysis, design, and detailing of different types of foundations with Structural WorkSuite.
Join our webinar where we will discuss several differentiating capabilities of structural analysis and design tools that will make your entire workflow smart, hassle-free and cost effective .
​In this webinar, we will showcase:
Analysis and design of footings for building structures

Analysis and design of industrial and plant foundations

Workflow of footing design from

STAAD

, RCDC,

and RAM Connection

Base plate design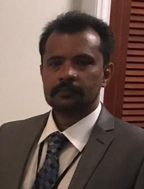 Sebastin Premkumar
Product Sales Engineer
Virtuosity, a Bentley Company
Sebastin is a Structural Engineer with more than 20 years of experience. As part of Bentley's product sales team, he has been helping engineers and consultants to adopt and incorporate right structural solutions in their projects for 10 years.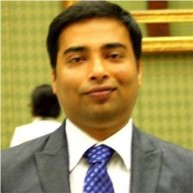 Biswatosh Purkayastha
Senior Structural Engineer
Virtuosity, a Bentley Company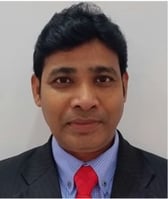 Swarup Mondal
Sr. Manager Business Development (Structural Solution)
Virtuosity, a Bentley Company
Senior Structural Engineer and Registered Chartered Engineer, IEI having 19 years of industry experience in various Civil Engineering projects and related fields. Before joining Bentley Systems, he gathered rich experience in structural engineering where he was engaged with live industrial projects in power plants, textile plants, and flexible laminate plants. In 2007 he joined Bentley, where he further grew his proficiency on various FEA products like STAAD.Pro, STAAD Foundation Advanced, RAM Structural System and RAM Concept. He has been delivering advanced on-site training, technical support, seminars, and webinars on various structural solutions for the complex challenges in high rise buildings, industrial, and steel building structures based on the International design codes like ACI, AISC, API and so on.
Swarup is a civil engineer with more than 20 years of experience in AEC industry providing technology solutions for advancing infrastructure in S.E.A. He advises enterprises for adoption of the latest analysis, design, construction & project management solution for building and infrastructure projects. In his current role as Sr. Manager, Business Development at Bentley's Virtuosity, he works closely with infrastructure professionals to achieve significant digital advancements by improving structural workflows and enhancing the functional performance and delivery processes utilizing Bentley's integrated Structural solution.