PLAXIS can be used for projects involving engineering analysis of slope stability, groundwater flow, consolidation, or a combination of these complex scenarios. Take advantage of automated techniques, data management through to analysis workflows, and access to comprehensive analysis methods to find solutions.

In this webinar, how PLAXIS will help in performing Dams and Levees analysis.

At Virtuosity - a Bentley Company, we are offering a 12-month Virtuoso Subscription for Bentley's geotechnical FEA solutions: PLAXIS 2D and 2D WorkSuite, PLAXIS 3D and 3D WorkSuite at an affordable price with the option of additional expert services and training to help you reduce your learning curve and deliver successful projects faster.

In this webinar, you will learn:

About Bentley's newest licensing option, the Virtuoso Subscription
Benefits of Virtuoso Subscription
Static and Dynamic Analysis in PLAXIS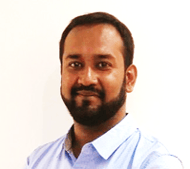 Siddhartha Pathak
Product Sales Engineer


Virtuosity, a Bentley Company
Siddhartha is an experienced professional with a demonstrated history of working in the CAE/CAD industry. He has total experience of close to 7 years, and currently, working in Bentley Systems India, as Product Sales Engineer. Siddhartha started off his career as a CAD Engineer in an industry leading professional training service provider. As a Product Engineer at Bentley's Virtuosity, he helps professionals across India solve their complex Geotechnical and Structural engineering problems and improve their analysis and design workflows by providing best practices.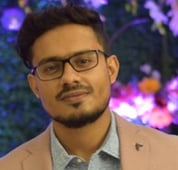 Ranit Deb
User Success Manager, Geotechnical


Virtuosity, a Bentley Company
Ranit Deb is an User Success Manager in promoting the application of geotechnical solution(s) at different stages throughout the life cycle of Geotechnical projects. Through the 4years of service in PLAXIS, he has been involved in technical support and expert services that has helped the clients in learning the application, validating and thus obtaining cost-effective designs while fulfilling the serviceability requirements by the organisations. He is also a trainer, mentor for Geotechnical Information Management application gINT & Openground, helping users increase productivity with centralized data management, Streamline processes and reporting for geotechnical subsurface projects.