Available OnDemand
In this live webinar, the ProjectWise 365 team will discuss how to overcome some of the many challenges that we face in delivering projects today. ​
The Covid-19 pandemic has resulted in an extremely challenging time for Project Delivery firms, in securely managing their project data and facilitating remote collaboration between project participants. Tarek Abdo will present some solutions which can be implemented to ensure firms can improve how they deliver projects Remotely, Collaboratively, and Securely.
In this webinar, you will learn:
How to bring your teams, data and workflows together to deliver more quality designs
Why a common data environment is essential in delivering projects today​
Key features of ProjectWise 365​
How ProjectWise 365 can support your digital transformation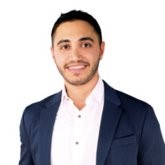 Tarek Abdo
ProjectWise Application Engineer
Virtuosity, A Bentley Company
Tarek has a master's degree in Systems Engineering and joined Bentley back in 2018. Now helping international engineering and construction companies in EMEA to improve their information management practices, in addition to leading the Product Success team for ProjectWise 365 globally.

Before joining Bentley, Tarek had 4 years of experience as Automation Engineer, implementing and supporting construction management solutions in 18 large and mega EPC projects in the MEA region.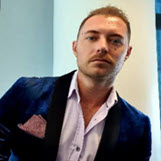 Mark Cranitch
Product Sales Manager
Virtuosity, A Bentley Company
Mark is a ProjectWise expert and since joining Bentley in 2013, has been working with industry leaders across Asia to adopt a digital approach to information management for project delivery.

As a Product Sales Manager at Virtuosity, Mark helps small to mid-size organizations across the world realize the value of a Common Data Environment to securely manage project information and drive secure fast, and higher quality design collaboration