A practical look at the challenges associated with shallow foundations
Shallow foundations may not face the compounded problems encountered deep beneath towering high-rise structures, but they are not without their own anomalies and idiosyncrasies.
In this webinar, we work through a number of practical examples and exercises that explore the key issues of shallow foundation analysis, alongside the tools, shortcuts and techniques PLAXIS uses to carry it out.
Watch to learn about:
simple variations, such as fixed to flexible footings,
working with different contours to address specific challenges,
different soil structures, and
more advanced visualisations to inspect the results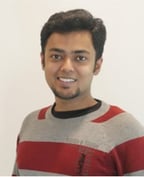 Satadal Dhar
Manager, User Success
Virtuosity, a Bentley Company
Satadal is a User Success Manager in promoting the application of geotechnical solution(s) at different stages throughout the life-cycle of geotechnical projects. He is a Civil Engineer by profession. He has worked with Tata Technologies Ltd. in their town development project with JUSCO, plant expansion of Tata Steel etc. He joined Bentley Systems in 2017 and have been working with Virtuosity since its inception in 2020 as a User Success Manager.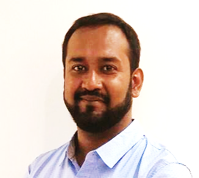 Siddhartha Pathak
Product Sales Engineer
Virtuosity, a Bentley Company
Siddhartha is an experienced professional with a demonstrated history of working in the CAE/CAD industry. He has total experience of close to 8 years, and currently, working in Bentley Systems India, as Product Sales Engineer. Siddhartha started off his career as a CAD Engineer in an industry leading professional training service provider. As a Product Engineer at Bentley's Virtuosity, he helps professionals across India solve their complex Geotechnical and Structural engineering problems and improve their analysis and design workflows by providing best practices.