Quickly analyze the mooring configurations of your floating offshore structures
The new MOSES Executive brings a whole new user interface experience to naval architects. This webinar is a brief introduction of MOSES Executive with focus on static mooring systems. ​
​
MOSES provides a generalized way of modelling lifting slings, anchor lines, mooring lines, non-linear springs, fenders and any other components that connects two bodies together. The Connectors module is intended to help engineers understand the system responses when a unit is in a seaway. Historically, their formulation has been used for over 30 years adopting user requirements for most of the world's installation projects.​
Stay in the know and learn recommended workflows during this live demo session.
In this webinar, you will:
Learn about Bentley's newest licensing option, the Virtuoso Subscription

​

MOSES Executive GUI

​

Underlying principles of static mooring analysis

​

The Reposition Menu

​

How to get started
Minh Phan
Product Consultant
Minh started off his career as an Offshore Structural Engineer in an industry leading engineering firm. With 12 years working in oil and gas industry, he gained a wide spectrum of experience including structural detailed design of offshore platforms, FPSO topsides and subsea flowline installation engineering. He also provided fabrication supervision and was responsible for various offshore operations such as transportation, structures installation, FPSO mooring installation and hook-up. As a Product Consultant at Bentley's Virtuosity, Minh helps professionals across SEA & India solve their complex offshore engineering problems and improve their analysis and design workflows.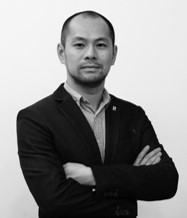 Spiro J. Pahos
Application Engineer
Spiro is a Chartered Engineer with experience in numerical modelling and advanced engineering analyses of marine and offshore systems. He has worked on offshore projects for 15 years as an integrity engineer as well as in technical services in the CAE industry. He holds an MEng and PhD in Naval Architecture and Ocean Engineering from the Universities of Strathclyde and Glasgow.