Advancing your Pipe Stress Analysis
AutoPIPE provides a comprehensive and advanced set of specialized capabilities for pipe stress analysis. In this session you will learn about various modeling techniques, the value of interoperability across various software platforms including 3D Plant solutions, and advanced analysis capabilities that save overall time to increase efficiency, and quality of work.

Learn about 12-month Virtuoso Subscription for Bentley's Pipe Stress analysis solutions: AutoPIPE & AutoPIPE Advanced at an affordable price.
In this webinar, you will learn:
Bentley's newest licensing option, the Virtuoso Subscription
Faster Modelling techniques in AutoPIPE
Loading capabilities (Static/Dynamic/Advanced)
AutoPIPE's Interop Capabilities
Prajesh Rodgepatil
Product Sales Engineer
Prajesh is a Mechanical Engineer, experienced professional with history of working in CAD/CAE industry. He has more than 5 years of experience and currently Product Sales Engineer at Virtuosity, helping professionals all over India solve complex piping related problems, Increase their productivity and improve their analysis and design processes by providing the appropriate and cost-effective solution.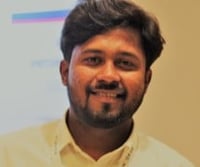 Manoj Kale
Application Engineer - Piping | Design Integration Analysis
Manoj Kale, Mechanical Engineer, having overall experience in Piping design and detailing, Piping Stress Analysis has extensively worked in Oil & Gas, Processing and Power Generation Industries. He has joined Bentley in 2018 as Application Engineer, Piping. As a SME for AutoPIPE he develops and conducts Training, Technical Presentations and Demonstrations to users engaged in the design and analysis of Piping Systems using Bentley AutoPIPE. Before joining Bentley, he was working as Piping Stress Engineer at an engineering consultancy firm in Pune, India. Manoj is motivated by getting users to a level of confidence where they can use AutoPIPE to fully extend and improve current workflows.