Available OnDemand



Designing rail infrastructure is complex. As a civil engineer, you are often tasked with manually recreating geometry and terrain data based on the conceptual design in the detailed design stage. This tedious rework is further complicated when the information from both phases is not always consistent. There is a better way, with OpenRail ConceptStation you can import the alignment and terrain data files to OpenRail Designer for use directly in your detailed design. ​
Join our product experts Sri Rama Krishna​ and Vaibhav Sharma​ for a live webinar and learn how Bentley's OpenRail solution can take projects from conceptual design to detail modeling for faster project delivery.
In this webinar, we will showcase:
How you can use the in- built Geo-coordination service in OpenRail ConceptStation to download your terrain data and start conceptualizing your project in a real world context.
How to quickly create multiple conceptual design scenarios to ensure your final design is optimized.
How to make informed financial decisions from the start of your project with accurate quantity calculations based on your conceptual model.
How to speed up client approvals with world class visualizations that enable better stakeholder engagement
How to maintain the design information and consistency in detail design phase by publishing alignment and terrain data from ConceptStation to be reused by OpenRail Designer.​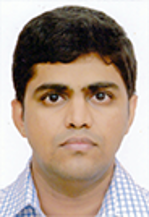 Sri Rama Krishna
Product Sales Engineer
Virtuosity
Sri Rama Krishna is an experienced professional with a demonstrated history of working in the CAE/CAD industry. He has total experience of close to 7 years, and currently, working in Bentley Systems India, as a Product Sales Engineer. Sri Rama Krishna started off his career as an Engineer in Bridge Consultancy Industry. As a Product Engineer at Bentley's Virtuosity, he helps professionals across India solve their complex Structural engineering problems and improve their analysis and design workflows by providing best practices.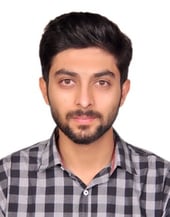 Vaibhav Sharma
Consultant Civil Engineering,
Bentley Systems
Vaibhav Sharma, started his career as a Site Engineer where he supervised the execution of projects like Micro Tunneling and Commercial Building constructions. During this brief stint, he developed a knack for Infrastructural design and development processes which led him to join a domestic company where while serving for 3 years he learned a lot about designing and grew proficient in infrastructure designing products. Joining Bentley in 2018 as an Infrastructure Design Consultant, he has been providing on-site coaching and configuration services as well as on-site and virtual training.