Lifting the pressure on deeper and deeper foundations with PLAXIS 3D
Architects reach ever higher with ambitious skyscraper creations that attract world-wide press. Meanwhile, the all-essential foundations on which they rest receive little of the fame – hardly fair as they too grow more complex with each project.
In this webinar we show how PLAXIS offers a one-stop solution for any team that needs rigorous assessment of a foundation system – whether for high-rise superstructures or more modest requirements, such as roads, bridges, waterfront structures, etc.
In this demonstration we work through a full-scale piled raft analysis in PLAXIS 3D, showcasing the tools and techniques used. You'll see an evaluation of the workflow that makes the modelling of deep foundation problems more efficient and the analysis used to verify foundation systems.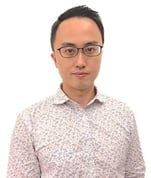 Xing-Cheng Lin
Manager, User Success
Virtuosity, a Bentley Company
Xing-Cheng, is a User Success Manager in promoting the application of geotechnical solution(s) at different stages throughout the life-cycle of geotechnical projects.

Through the 10 years of service in PLAXIS, he had been involved in technical support and expert service that helped the clients in validating and thus obtaining cost-effective designs while fulfilling the serviceability requirements by authority, through numerical impact assessment.

He was also a trainer from PLAXIS Academy promoting the knowledge of FEM in geotechnical engineering in the Asia-Pacific region.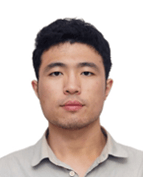 Kyle Hao Shen
Product Advancement Engineer
Virtuosity, a Bentley Company
Kyle Shen joined Bentley Systems in 2018 after working as a geotechnical engineer where he worked on several infrastructure projects in Hong Kong and Southeast Asia region. Kyle's role at Bentley is focused on working with engineering consultants from various sectors in Australia and New Zealand in showing the benefits of adopting Bentley's geotechnical solutions, gINT, PLAXIS and SOILVISION.

Kyle obtained his master's degree in Civil/Structural Engineering from the University of New South Wales. Kyle works out of Bentley's office in Sydney, Australia.