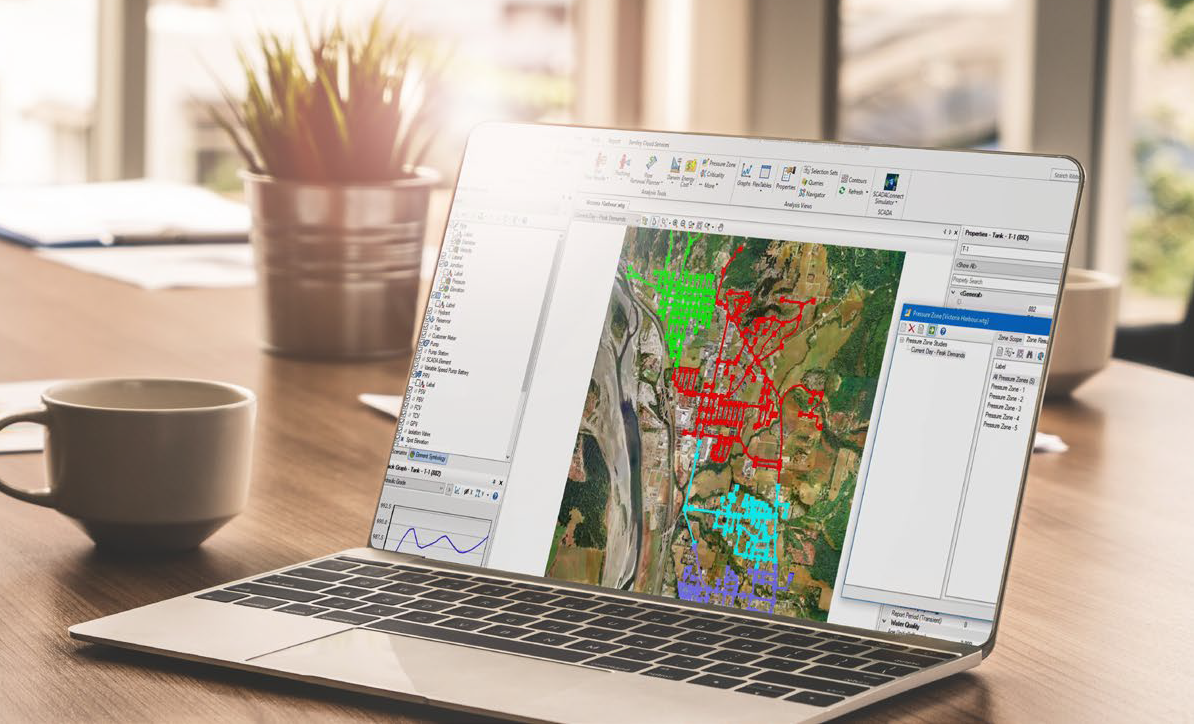 OpenFlows WaterGEMS
Flexible and comprehensive solution for water systems engineering, planning, and operations.
Optimize model calibration, design, and operations
Find leakages and plan tube rehabilitation in advance
Forecast operating conditions and minimize disruptions
Optimize the pump schedule to save energy costs and decrease non-revenue water
Automated Model Building and Fire Flow using OpenFlows WaterGEMS
Learn how the advanced built-in modules in WaterGEMS helped some of the largest consultants and water utilities around the world save time and money.
Powerful Water Modeling on Virtually Any Platform using OpenFlows WaterGEMS
Learn how to plan, design, operate, and maintain your water systems with a full range of visibility and insights using an easy-to-use, platform-independent water solution.
DTK Hydronet Solutions, India
Established a connected data environment to deliver a smart water scheme that provides 24x7 direct access to clean drinking water to every household in Dibrugarh.
NOVOGOR-Prikamie, Russia
Improved the efficiency and quality of the water supply services by reducing operating costs by 55% and significantly lowering energy usage for water supply.