ProjectWise 365 makes it easy for project teams to:
Access deliverables, documents and tasks on any device

View prioritized tasks and project issues on a clear, intuitive user dashboard
Collaborate on drawings in real-time with a full suite of PDF mark-up tools

Track file versions and edits

Readily capture, track, and manage feedback
Enter Your Email Address to Get Started
Risk-free. No credit card required.
Safe and Secure
We will never share your personal or company data for any reason. ProjectWise 365 runs securely on Microsoft Azure cloud services to protect your intellectual property.
Project Collaboration Anywhere, Anytime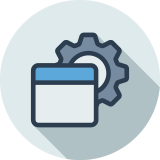 Access Files Faster
Find and share up-to-date design files effortlessly with a single, cloud-based repository for all your project data.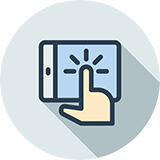 Manage Documents Securely
Advanced permission controls and change-tracking empower you to give non-design team members and external stakeholders access to files without fear of data loss.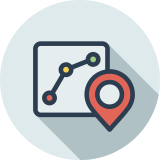 Improve Productivity
Individualized dashboards allow each user to see prioritized tasks and issues, enabling your team to stay on task.
"ProjectWise 365 cloud services enable us to rapidly deploy a common BIM collaboration environment that avoids the data silos, coordination delays and the other limitations we've experienced while using network drives, file-sharing services, and email."

- Gregory J. Ellwanger, project engineer at BLA, Inc
Empower Your Entire Team with a Single, Integrated Platform
ProjectWise 365 is a cloud-based collaboration software built specifically to maximize the productivity of design firms. Because it is an instant-on solution accessed via a standard web browser from any device with internet connectivity, your team can stay up to date on projects and documents while working from anywhere.
Invite your colleagues to join you on a free trial and discover how every design team member is empowered to deliver their best results with ProjectWise 365.
Project Managers
Use ProjectWise 365 to resolve productivity bottlenecks to stay on schedule and budget.
Assess project priorities and issues
Monitor and report on project schedule and budget
Coordinate with clients and subcontractors


Engineers
Use ProjectWise 365 to collaborate on design reviews more efficiently and effectively.
View and mark-up drawings
Easily access the latest file versions and changes in real-time
Understand task priorities
Document Controllers
Use ProjectWise 365 to control information and coordinate with owners and clients to deliver the project on time.
Manage document quality, standards, distribution, and versions

Process transmittals, submittals, and RFIs more efficiently
Track deliverables schedule and mitigate contractual risk


Clients
Benefit from the increased reliability that ProjectWise 365 provides to SMB design teams.
Seamlessly integrate workflows and collaboration
Automate delivery methods for ease and consistency
Review designs and resolve issues more quickly
Can ProjectWise 365 integrate with my current collaboration tool?
With the Microsoft Teams integration you can access Microsoft 365 document editing and collaborate on projects right from Microsoft Teams.
Is there training available? How long will it take to learn?
Because ProjectWise 365 is purpose-built for design collaboration, it's easy to use and you'll feel familiar with the platform in minutes. Trial users are provided a step-by-step tutorial plus additional training videos that you can watch anytime.
Can I invite co-workers to collaborate on projects in the free trial?
Of course! In fact, we strongly encourage you to try ProjectWise 365 along with colleagues. You can add an unlimited number of users to your projects and see how we've simplified teamwork.
How much does ProjectWise 365 cost?
Once you have completed your free 30-day trial, you can purchase a 12-month subscription license to continue using the software for only $260/user.
Enter Your Email Address to Get Started
Risk-free. No credit card required.