Pick Your Project - The Magic of STAAD.Pro

OnDemand Available Now
Join this webinar to learn how STAAD can be used on a wide variety of projects. The presenters will dive into the details on what makes STAAD stand out above other structural software solutions.
With STAAD you can:
Perform comprehensive analysis and design for any size or type of structure faster than ever before.
Simplify your BIM workflow by using a physical model that automatically converts into the analytical model for your structural analysis.
Perform complex analysis like geometric non-linear or steady state.
Analyze various structures from plants, buildings, and tunnels, to stations, airports, and water structures.
Share synchronized models with multi-discipline teams to enhance collaboration and, most importantly, deliver safe, cost-effective designs.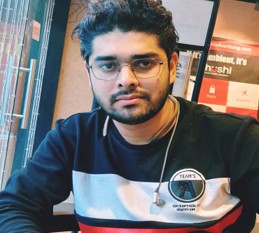 Rajarshi is a civil engineer with over 9 years of industry experience across different domains and industries. He has worked with C-Level executives like CEO's, CTO's and CMO's across the globe actively helping them identify the right technology and growth strategies to add value to their business and formulate the right strategy. As a Product Engineer at Bentley's Virtuosity, he helps professionals across India and Bangladesh solve their complex Geotechnical and Structural engineering problems and improve their analysis and design workflows by providing best practices.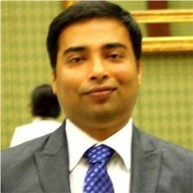 Senior Structural Engineer and Registered Chartered Engineer, IEI having 16 years of industry experience in various Civil Engineering projects and related fields.
Before joining Bentley Systems, where he gathered rich experience in structural engineering, he was engaged with live industrial projects in the companies like DS Group , GAMMON India, Simplex Infrastructures Ltd. Biswatosh completed his B.Tech from Nation Institute of Technology (NIT Silchar) in 2003 and then joined Simplex Infrastructure as a Graduate Engineering Trainee in for the designing of Humidification Plant Room for a textile complex in Gujrat, India. Afterward he joined Gammon India Ltd. and worked on designing and project management on the construction of 275 m tall RCC Chimney along with Cooling Tower (NDCT). In 2007, he joined Bentley, where he further grew his proficiency on various FEA products like STAAD and RAM. He has been delivering advanced on-site training, Technical Support, seminars and Webinars on various structural solutions on the complex challenges in high rise buildings, industrial and steel building structures based on the International design codes like ACI, AISC, API and more.