Rapid Site Design to Match the Way You Work
Engineers, Land Developers, Landscape Architects, EC Firm Owners
Simplify your land development projects
Discover this Purpose-Built Software
What is OpenSite?
Designed to address all phases of site design and land development, OpenSite is comprised of OpenSite SITEOPS and OpenSite Designer.
SITEOPS helps you deliver multiple concepts faster than any other software, plus enables editing on the fly during stakeholder meetings while generating details down to grading and stormwater plans. As the ultimate tool to determine project feasibility, SITEOPS helps you identify the most cost-effective way to solve constraints in hours!
Designer allows engineers to take a project to full detailed design while supporting traditional 2D deliverables and 3D modeling. Additional capabilities include rapid site modeling and analysis, earthwork optimization and quantification, drainage and underground utility design, and automated deliverables.
Whether you need concepts quickly, or to take a project to plan production, OpenSite delivers all the capabilities you need in one software solution.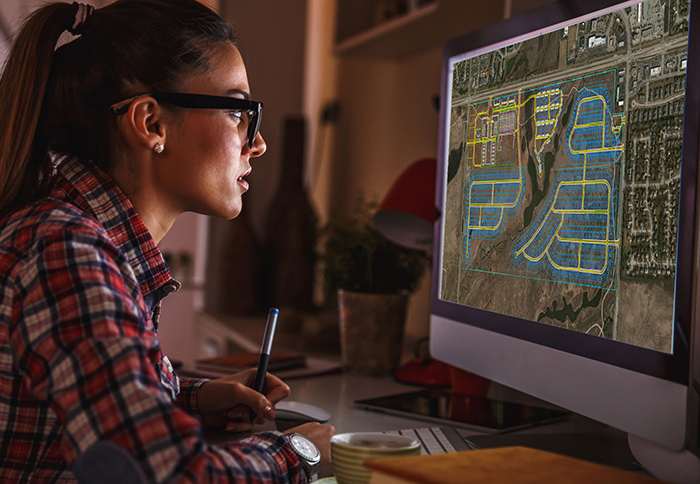 The Benefits of OpenSite
Custom Tools for the Way You Work

Engineering Firm Owners
Reduce the time your team spends on a project before winning the bid. Use OpenSite as a business tool to quickly identify and communicate constraints, solutions, and detailed budgets in hours, instead of days.
Deliver detailed risk assessment in 48 hours with existing staff
Produce realistic visualizations - no extra fees, software, or staff
Prevent rework and risk during construction

Engineers
Create multiple design alternatives without working overtime or hiring new staff. OpenSite's automation, parametric, and optimization tools reduce manual drafting time so you can focus on design.
Reduce plan development time by 20%

Produce optimized designs with detailed budgets in just hours

Free up more time to receive and implement client feedback



Land Developers
Stop wasting time on engineering tools you'll never use. Fast and affordable, OpenSite doesn't require engineering or CAD expertise. Land Developers DIY in 48 hours:


Quickly determine site yield, feasibility, and cost estimates
Produce conceptual designs in hours
Use for residential, commercial, and/or industrial land development


What They're Saying
"Standard methodology of getting sites engineered takes weeks, the ability to utilize this technology and get a project into the pipeline sooner produces revenue quicker. The benefit of quickness was extremely powerful to our business model. Nowadays Lowes uses it for every project."
David Shelton, Former SVP Real Estate, Engineering, & Construction, Lowes