Transferring pipe support reactions from your pipe stress analysis tool to your structural analysis tool manually can be time consuming and error prone. With AutoPIPE and SACS you can achieve a 40% time savings in the load transfer step with ISM interoperability. With ISM, offshore structural engineers can automatically import the pipe support reactions and apply them to the structure for their analysis! Best of all, the structural model may be exported to AutoPIPE to add the flexibility of the structure to the pipe stress analysis. Finally, every time the piping or structural models need to be updated the models may be synched via ISM and quickly re-analyzed. Take advantage of one of the most popular workflows for pipeline/structure interoperability.
​In this webinar, we will showcase:
SACS Offshore Structural Analysis Overview
AutoPIPE Pipe Stress Analysis Overview
SACS/AutoPIPE Interoperability Demonstration
STAAD/AutoPIPE Interoperability Overview
ISM and PipeLink workflows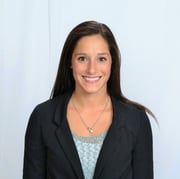 Jessica Alegre
Senior Application Engineer
Piping Engineering Simulation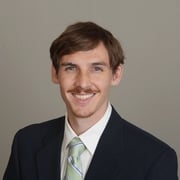 Geoff McDonald
Senior Application Engineer
Offshore Engineering Simulation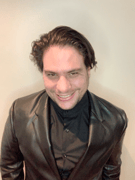 Carlos Rincon
Product Sales Engineer
Virtuosity, a Bentley Company
Jessica joined Bentley in September 2012 as a Mechanical Application Engineer. Based in New Jersey, she focuses on working with AutoPIPE/Pipe Stress Analysis and AutoPIPE Vessel/Vessel Design and Analysis. Prior to joining Bentley, she gained experience as a pipe stress analyst and pipe support designer. Jessica enjoys interacting with both users and our development team, aiming to deliver quality and functional products.
At Bentley Systems Incorporated, the world's foremost provider of technical solutions (software and expertise) for global design, engineering and operations infrastructure market Geoff McDonald is an SACS application engineer located in New Orleans, Louisiana. He has experience with fixed-leg platforms, performing various analyses and design including loadout, transportation, floatover, lift, seismic, boat impact and fatigue analyses of both topsides and jacket structures. He is an active member of the American Institute of Steel Construction and is registered as an engineer in training with Texas Board of Professional Engineers.
Carlos Rincon is a Product Sales Engineer at Virtuosity. He is also a civil structural engineer graduated in Venezuela, with certification / specialization in earthquake resistance design, with 17 years of experience in the Oil & Gas industry and buildings sectors.
His mission is to provide structural analysis technology solutions focused on the buildings and industrial fields (onshore and offshore) presenting the most suitable workflows for each application and each user. Prior to Bentley / Virtuosity, he worked as a design engineer in important companies in South America and the Caribbean (Colombia, Curacao, Panama, Trinidad, Venezuela, Peru), as well as in the engineering training area (English / Spanish) assisting as Lecturer of Structural, Piping and Offshore Solutions for 11 years.