The offshore wind market has never been as exciting or dynamic as it is today. With aggressive carbon reduction and renewable energy targets, favorable locations near dense population centers, and new developments in floating platform solutions, offshore wind is poised for rapid growth in the coming decades.
But new opportunities bring new challenges. Offshore wind requires a paradigm shift for traditional offshore projects as mass production of platforms requires sharper focus on reducing the overall cost of these structures to be competitive with alternative energy sources. With solutions from Bentley Systems, the levelized cost of energy (LCOE) can be reduced by optimizing the planning, design, delivery, and operating costs of wind turbine assets.
Learn how users of Bentley's OpenWindPower offshore wind structural analysis and design software and PLAXIS geotechnical analysis software have optimized the design of their wind turbine foundation structures to reduce material, installation, and operating costs. OpenWindPower provides industry-specific modelling tools to quickly generate the structural model and the thousands of simulations required to design a wind turbine foundation, allowing more time for design optimization. PLAXIS enables users to directly integrate monopile and suction bucket foundation models with OpenWindPower for more accurate and efficient foundation designs.
Other key takeaways include learning how:
SYNCHRO construction management software users have improved construction scheduling through advanced 4D construction simulation technology.
MOSES offshore simulation software users have reduced the risk and cost of installing and transporting offshore assets to site.
Accelerate the future of your offshore wind energy projects through LCOE optimization using Bentley digital workflows.
Raoul Karp
Vice President, Engineering Simulation
Bentley Systems, Inc.
Raoul Karp PE SE is a licensed structural engineer with experience initially in seismic design and strengthening in professional practice followed with more than two decades of leadership in engineering software product development. Raoul is responsible for the Engineering Simulation products at Bentley Systems that include the OpenWindPower suite of products. Raoul has been involved in various technical committees and given presentations at many industry events (NCEES, AISC, ACEC). He is focused on the renewable energy market and supporting Bentley users' transition to renewable energy. He received his B.S. in Civil Engineering from Rice University and his M.S. in Structural Engineering from the University of Texas.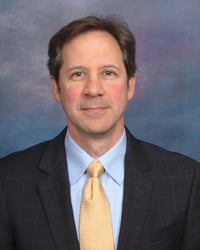 Geoff McDonald
Senior Product Manager, Offshore Structural
Bentley Systems, Inc.
Geoff McDonald has twelve years of experience working in the offshore industry performing FEED and offshore topside design. He helps lead product development for SACS and OpenWindPower - Fixed Foundation software and is involved with various API committees. He received his B.S. in Civil Engineering from Texas A&M University and his M.S. in Civil Engineering from the University of Texas.