The Superior CAD Solution for Architecture Design
Architects and interior designers around the world trust MicroStation

to produce high-quality drawings and 3D models for their building projects every day.


MicroStation is a 2D and 3D computer-aided design (CAD) software used for creating precise, fast, accurate, and reliable infrastructure designs, and construction-ready deliverables for projects of any scale saving time, reducing costs, and helping you win more projects.
WITH MICROSTATION, YOU CAN:
Produce all deliverables with one application

Explore more design options

Integrate any data type

Ensure project-specific standards
Download a free eBook for an exclusive look at creative projects designed with MicroStation!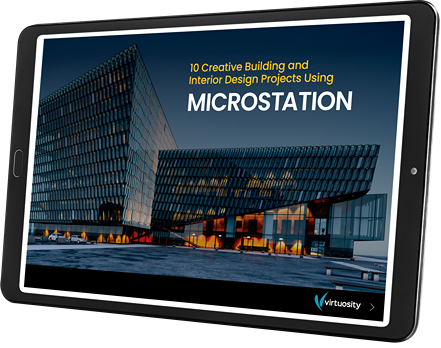 MicroStation makes it easy to work the way you want,

leaving you time to do what you do best.
Pad Project uses MicroStation to Design & Engineer Yacht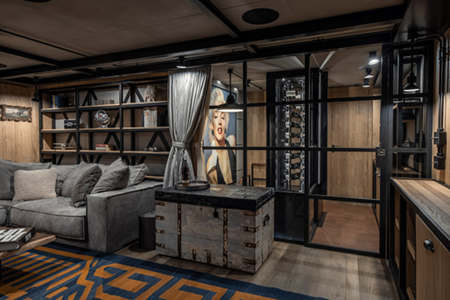 Image: Courtesy of Pad Project
"The Bentley software offers the flexibility to make the continuous modifications required by the architect and the ability to directly integrate the point cloud (the result of modern laser survey systems) to fully visualize the hull together with its technical systems. This made it possible to carry out constant verification of structural interference and ensure compliance with architectural guidelines."



Rino Zaccaro
CEO, Pad Project
Fano, Italy

Capabilities that Make Building Design a Breeze

Configurability
User controlled design objects, business data, and drawing standards to meet office and client requirements

Design Excellence
Flexible 3D modeling approach to envision a design not constrained by 2D drawings

Scalability
Federated data approach to efficiently manage large project models and drawings as needed allow many people to work on the project
Why architects like you choose MicroStation for their design projects
"The use of MicroStation—from the concept to the executive project—has allowed, as always, complete control of all the design phases. The use of a single platform has the huge advantage of enabling us to immediately incorporate changes and new proposals, etc. without any flaws."

Alessandro Martini
Owner
"MicroStation is helping us figure out complex floor plans and designs with efficient and simple tools that allow us to design freely and spend less time worrying about how to achieve our desired outcomes."

Ben G.
Architect
"The flexibility of MicroStation enabled us to reduce the time frames during the entire design phase. In addition, the 3D design functionality gave the client the opportunity to view the whole project and understand what his new living area would look like."

Allessio Meris
Business Manager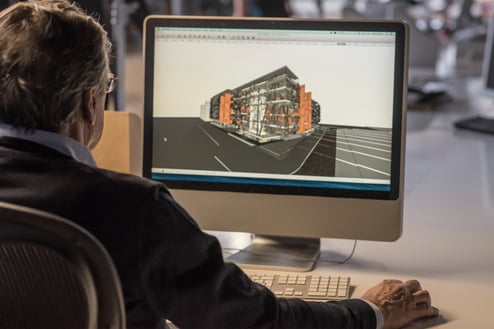 Create innovative solutions to meet your clients' unique challenges
Architects and interior designers use MicroStation to collaborate on inspiring projects. MicroStation allows them to present designs and models in a way that communicates design intent effectively to clients.
Download a free eBook for an exclusive look at creative projects designed with MicroStation!