PLAXIS 2D/3D WorkSuite is the most comprehensive option of PLAXIS which includes PLAXIS 2D/3D Ultimate and PLAXIS 2D/3D LE. PLAXIS 2D/3D WorkSuite integrates the powerful and user-friendly finite element and limit equilibrium analysis capabilities of PLAXIS applications for the design and analysis of soil, rock, and associated structures. Learn more about geotechnical engineering applications, their challenges, and the resources you can use to solve these problems by using PLAXIS 2D/3D WorkSuite.
​In this webinar, you get to see:
Capabilities of FEM & LE

Material Models
Output functionalities and efficient result post-processing
Modelling Workflow
Advantages of using PLAXIS for FE and LE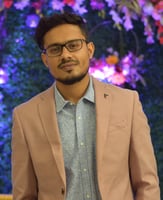 Ranit Deb
Product Success Manager
Ranit Deb is a Product Success Manager in promoting the application of geotechnical solution(s) at different stages throughout the life cycle of Geotechnical projects.
Through the 4 years of service in PLAXIS, he has been involved in expert services that has helped the clients in learning the application, validating and thus obtaining cost-effective designs while fulfilling the serviceability requirements by the organizations.
He is also a trainer, mentor for Geotechnical Information Management application gINT & OpenGround, helping users increase productivity with centralized data management, Streamline processes and reporting for geotechnical subsurface projects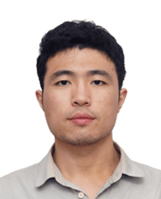 Kyle Hao Shen
Product Sales Engineer
Kyle Shen joined Bentley Systems in 2018 after working as a geotechnical engineer where he worked on several infrastructure projects in Hong Kong and Southeast Asia region. Kyle's role at Bentley is focused on working with engineering consultants from various sectors in Australia and New Zealand in showing the benefits of adopting Bentley's geotechnical solutions, gINT, PLAXIS and OpenGround.
Kyle obtained his master's degree in Civil/Structural Engineering from the University of New South Wales. Kyle works out of Bentley's office in Sydney, Australia.