Available OnDemand
This session will explore the opportunities to create many different types of deliverables from your 3D models using an all-in-one application - OpenBuildings Designer. Learn different media presentation type techniques, which can be applied to different needs. Uncover the endless possibilities to present your 3D models, from real time animations to scheduling quantities.
During this webinar you will learn:
Explore Visualisation - from sketch renderings to real time animation in the included "Designer Mode" to realistic imagery using the new VUE rendering engine
Combine drawings with contextual 3D models making communication faster and easier to understand
Deliverables are not just restricted to drawings and images. With OpenBuildings you will be automatically creating information-rich models at any time that can be used to create schedules and quantities
Create something tangible - Use your designs to create 3D printed or fabricated physical models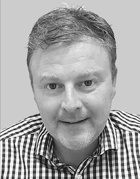 Stuart Milne
Senior Consultant, Bentley Systems
Stuart Milne has been working with Bentley products in Australia and UK since 1993. During that time Stuart has worked on and delivered several major international building and infrastructure projects with large teams of designers and engineers from notable architectural and engineering firms worldwide. Stuart specializes in having a first-hand understanding of technology driven design techniques and delivery. Originally from Australia, Stuart spent the 12 years in the UK and relocated to Australia with Bentley Systems in January 2011. Stuart is a Senior Consultant with Bentley Systems providing technology advice to architects and engineers.