Are you currently using Navisworks and want to add 4D capabilities to your workflow?
Join construction management experts Mathis Hasle and Saria Kosmala to learn how incorporating SYNCHRO's 4D capabilities to your workflow adds value to new and existing construction projects.
SYNCHRO 4D is a 4D scheduling and simulation application for construction projects and enables digitally enhanced construction planning and operations. SYNCHRO 4D helps you enhance construction planning and operations. This is the only platform that interoperates with all major 3D modeling and scheduling tools in the market you can rely on SYNCHRO 4D to handle your most complex construction projects.
In this webinar, you will learn about:
Advantages of using 4D on construction projects
How the SYNCHRO portfolio adds value to construction projects (SYNCHRO 4D, Control, and Field)
How to add SYNCHRO to a workflow while using Navisworks
Virtuoso Subscription and Keys for expert services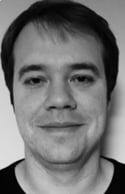 Mathis Hasle
Product Sales Engineer
Virtuosity, A Bentley Company
Mathis Hasle is originally from Norway and started his career working in IT sales. He obtained a Virtual Design Construction Certificate from Stanford University in California. He also studied Computer Science.
At Virtuosity, Mathis now works with construction professionals that are interested in improving project performance through the use of virtual design and construction.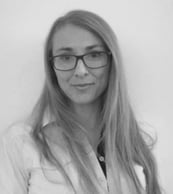 Daria Kosmala
User Success Manager
Virtuosity, A Bentley Company
A licensed architect with 10+ years of experience, including working on the construction sites, where she was involved both in project coordination and execution. She has worked with Bentley since 2018, focusing on Building Design.
In April 2020 she joined Virtuosity, A Bentley Company, to provide contractors, engineers, architects, designers and planners with access to leading technology for 3D modeling and 4D construction planning tools. As a Success Manager, she supports Users with getting them on-board with new software by training and expert services.